How The RoADAR Process Works
When making initial contact with the Group please provide your name, address and a contact telephone number as this will allow us to check that we are the RoADAR Group best located to offer training. Please note that the Group are only able to offer car tuition.
The process we follow is –
Your enquiry will be passed to the Group's Training Co-ordinator who will call you to discuss your past driving experience and what you hope to achieve by undertaking the training course

A mutually convenient appointment will be made for you to take an Assessment Drive (lasting around one hour)

If the recommendation is that the Group will be able to help you towards taking the RoSPA Advanced Driving Test you will be placed on our waiting list to be matched with an available Tutor.

Once you are assigned a Tutor you will meet with them at a convenient location and undertake a drive of around 120 minutes approximately every 2 weeks.

The purpose of the training sessions are to work with you to improve you driving skill level and between sessions you will be expected to continue working on any areas in need of improvement as well as studying the Course Notes and Essential Reading.

As each person learns at a different pace it is not possible to say how many training sessions will be required however all training provided by our Team of voluntary Tutors is covered within the cost of annual membership of this Group (currently £15.00 per annum).

At the point at which your Tutor thinks you are "test ready" a mock test with one of the Group's Senior Tutors will be arranged for you.

Once you have taken the mock test you will need to book the RoSPA Test – this is a 90 minute drive with a Qualified Examiner. You will be told at the end of the Test what Grade you have been awarded (pass standards are Gold, Silver or Bronze) and you will receive a written report within a couple of weeks of taking your Test.

We encourage our Members to remain part of the Group – not only for the regular Meeting where you have the opportunity to mix with fellow RoADAR Members and listening to driving related presentations but also so that we can assist you when your 3 yearly retest comes around.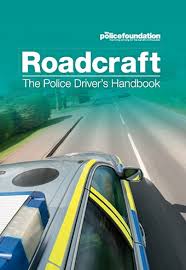 'Diagrams and text from Roadcraft – The Police Rider's Handbook, published 2013 by The Stationery Office (TSO) © Police Foundation copyright 2013. Reproduced with permission from the Police Foundation.'